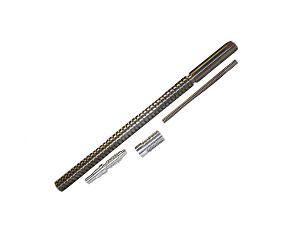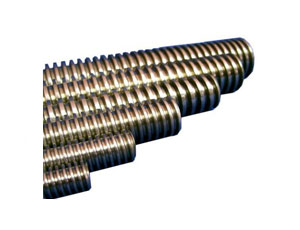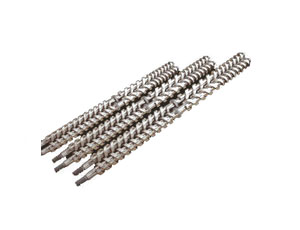 We have established ourselves as one of the leading manufacturers and exporters of threaded rod. Our continuous steel threaded rod are available to the following specifications:
Why Threaded Rods :-
Thread Rod is widely accepted as the fastest and preferred method of economically producing uniform smooth, precise threads of superior physical qualities.
This process is also capable of performing non-threading operations such as burnishing, knurling and rolling of helical and annular grooves of various forms.
Thread Rod utilizes hardened steel rolls to produce external threads. The working surfaces of the rolls have a thread form, which is the reverse of the thread to be produced. In penetrating the surface of the blank, the rolls displace material to form the thread roots, and force the displaced material radially outward to form the thread crests.